Dumpster Rental or Junk Hauling. What is Right For Me?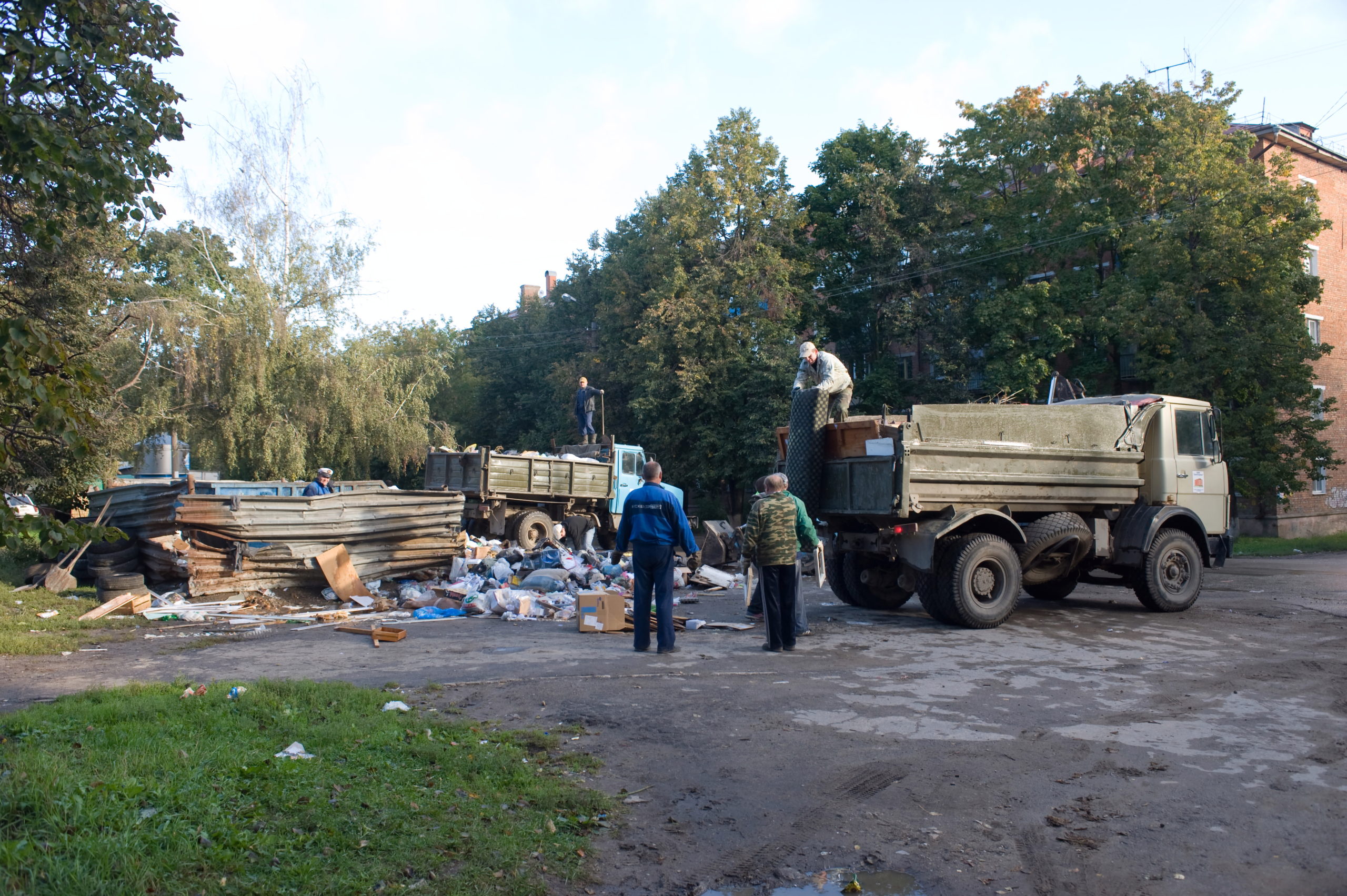 With a renovation, a brand-new construction, a remodel, or just removing furniture you are going to need to get rid of any old material or junk. There are several ways you can get rid of your junk, but the most popular two are, junk removal services or dumpster rentals. Both services ultimately do the same thing, but they have some differences. Here we will go over what those differences are and what may be the better option for you.
Disposal Option #1: Rent a Dumpster
If you are a person who likes to do things yourself, and do not mind clearing out any junk yourself, renting a dumpster may be the better option. The process is fairly simple and all it takes is getting in contact with a dumpster rental company, and they will help you choose what size you may need. Once you are able to choose your size, they will go and drop off your dumpster at your project site or property and it's up to you to throw out the junk. After you throw all the junk away, the dumpster rental company will come by and pick up the dumpster and haul it away.
In some instances, when you have a dumpster dropped off on the side of a city street, it is possible that a permit is required. However, the dumpster rental company can help determine if one is needed.
The most common dumpster that these companies use are roll-off dumpsters. They come in different sizes all to fit your needs. They are usually 10, 20, 30 and 40 cubic yards. Cubic yards refer to how much volume the dumpster can handle.
To visualize what size you may need, a 10-yard dumpster can clean out a garage, shed, or a bedroom or two. They are best suited for construction projects, such as bathroom remodels. If you have difficulty determining what size will fit your needs, the dumpster rental companies can help you decide what dumpster will suit your needs.
With today's times, eco-friendly waste removal has become popular, so with most of the junk that is tossed, it will be sorted and distributed out to recycling centers. Typically, the most recycled material in these dumpsters are going to be concrete, asphalt, or even roof shingles.
Since dumpsters are manly used for material that is too large or too heavy for normal disposal, they become extremely heavy. Take into consideration where the dumpster is placed, and how you can protect your driveway or yard by keeping track of the weight limits.
Guard Against Damage:
Once filled, a roll-off dumpster can weigh over a several tons. For example, concrete can weigh 145 lbs. per cubic foot. So a dumpster that is about 10 cubic yards filled with concrete, is about 4350 lbs, right above 2 tons. The weight can destroy whatever your dumpster is placed on.
Weight Restrictions:
Almost every rental company will have a weight restriction that is based on your city's regulations, and landfill dumping feed. If your load goes over the allowed limit, it is possible for your rental company to charge you additional fees.
When choosing your dumpster, be sure to know what the rental company's weight restrictions are. If you are unsure, you can talk to the company about the type of debris you are planning to get rid of, and the rental company can estimate the total weight of the load before you fill the container. To ensure you do not go over the limit, you can get a dumpster that is a little more than what your estimated weight limit is, to be safe.
Disposal Option #2: Hire a Junk Removal Service
Junk disposal companies can help with home cleanings, yard waste, demolition debris, construction debris or just throwing away any junk you have. Dumpster rentals can do the same, but the main difference is that a junk removal service will come by put all your junk into the dumpster and haul it away.
When you are hiring a junk removal company it is just as easy as renting a dumpster. You just have to contact a company, schedule for a day for the team to come by and sit back while the work is being done for you. The cost for junk removal is typically determined by the type and size of anything being thrown away. If you wish to find pricing, you can simply call the junk removal company, and they can give you a free estimate.
When you are trying to remove big and heavy items like furniture, heavy appliances, unused items in your yard, or even debris from demolition or projects, junk removal companies are pros. These companies specialize in working quickly, and efficiently to safely remove any junk without damaging anything.
Just like dumpster rental companies, junk removal companies sort and recycle, but they sometimes use the money generated to donate to local charities and give you a tax-deductible receipt for it.
When renting a dumpster makes sense:
You want to take the time in throwing out your items.
You want to save money on labor and don't mind on doing some heavy lifting.
You have close to 10 cubic yards of items to throw out.
When hiring a junk removal company makes sense:
You cannot do it yourself or wish to have someone else to load your debris.
You want the junk to be removed fast.
You only have a few items that are large. Typically, less than 7 cubic yards.
Dumpster Rental Costs vs. Junk Removal Service Costs.
The cost for renting a dumpster or hiring a junk removal service is based on different things like the volume of your debris, your location, how long it will take to remove any debris. Typically junk removal will cost more than a dumpster rental, because of the cost of labor.
The only time that junk removal may be cheaper than a dumpster is for small clean ups, such as furniture, or appliances. Since typically the smallest dumpsters you can rent are 10 cubic yards and cost about 200-300 dollars. A small pick up for a junk removal can cost about 100-200. Since the volume of junk was not enough to make renting a dumpster the more affordable option, junk removal would be the better choice. However, if you had more volume, about 7-10 cubic yards, a dumpster rental would be more cost effective.
To give you a general idea, there is a chart below showing the national averages of junk removal and dumpster rentals. Costs can differ depending upon where you live, if you have any additional disposal fees, city permits, and the size of your project.
Dumpster Rental Prices (Base rate):
10 yard dumpster: $277
20 yard dumpster: $360
30 yard dumpster: $450
40 yard dumpster: $490
Junk Removal Service Prices:
Minimum charge: $50 – $125
Household junk removal: $200
Construction, concrete, brick debris: $300 – $330
Yard Waste: $250
Depending where you live, the cost can be higher in cities with a higher cost of living, such as New York City San Francisco or Los Angeles, and areas with a low cost of living, the cost may be lower. Also, the distance from your location to the closest landfill or recycling center can change the price as well.
If you want to learn more, get free quotes on local dumpster rentals and junk removal services, click below and search for your location.