Different Options When Hauling Junk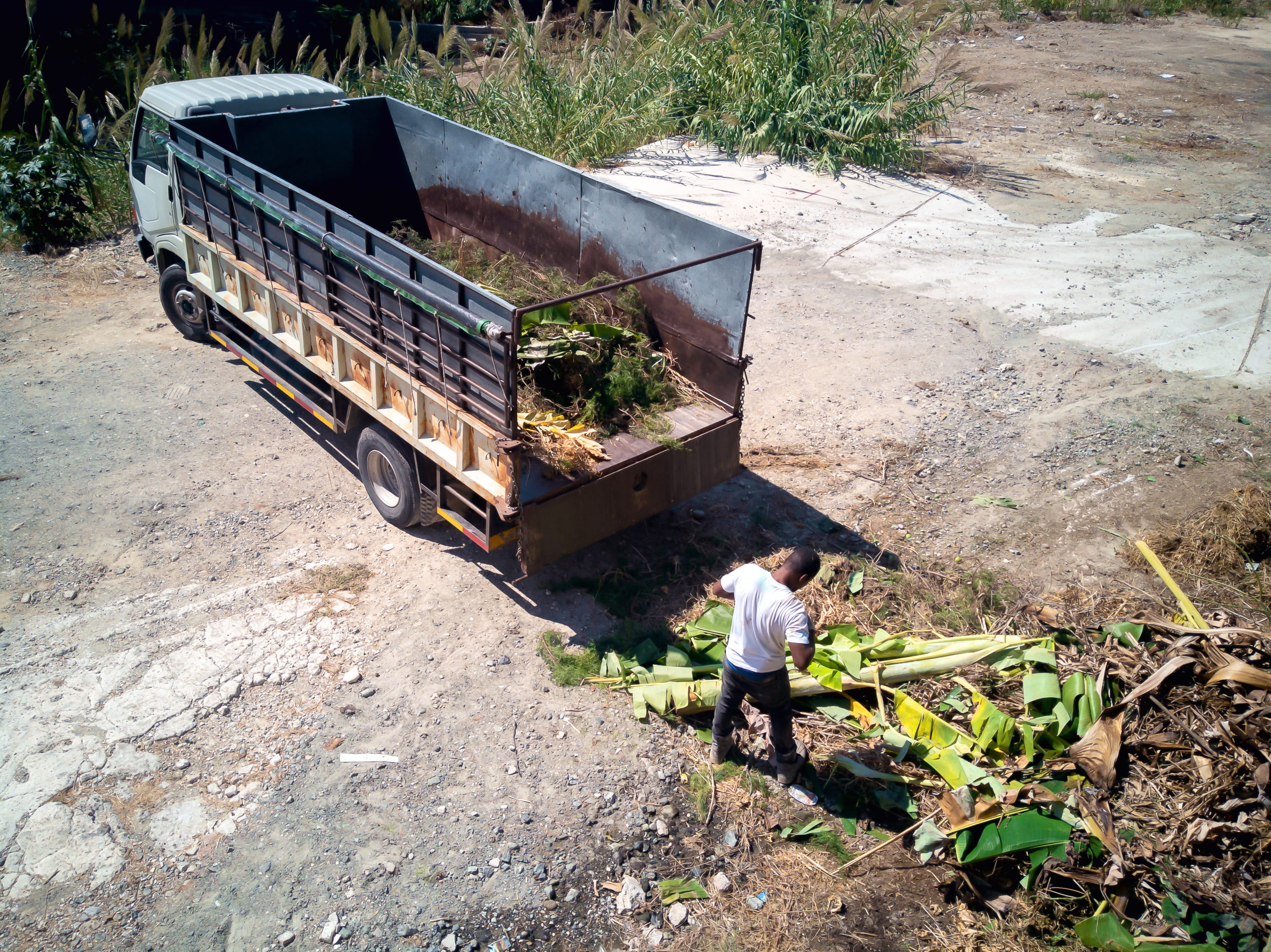 If you are trying to decide if renting a dumpster or hiring a junk removal service is right for you, you have come to the right place. Some projects that will require throwing away items include, a home renovation, de-cluttering a home, estate clean out or roof replacement. So, what are your options when it comes to getting rid of your junk? We will go through them below to help you understand what your options are.
Taking it to the junk yard.
If you are a person with a truck, and have junk to take out, you can take it your self to a junk yard. This is the best way if you are trying to save money, but you are only limited to what your truck can handle. If your load is small, then it may not be a problem. If you have a large size load, then you will probably have to take multiple trips. This can take so much time out of your day, and it might be just as expensive paying for the drop-offs and for gas. The cost might be just the same or more than other options. So if you have a small load, then taking it yourself may be the best option, but if you have a larger load, it may be beneficial to check other options to save you time and money.
Junk Removal
Junk removal services is a good way to throw away your junk if you need help. Junk disposal companies can help you with home cleaning, yard wastes, demolition debris, a small amount of construction debris or any random junk you might have.
If you are trying to remove large items like furniture, appliances, old yard junk, or construction debris from a remodeling project junk removal companies may be what you are looking for. The company will work quickly and efficiently to safely remove any junk trying not to damage anything. Hiring a junk removal company will make sense when:
You cannot do it yourself or wish to have someone else to load your debris.
You want the junk to be removed fast.
You only have a few items that are large. Typically, less than 7 cubic yards.
Dumpster rental costs vs. junk removal service costs.
Hiring a junk removal company is simple. You just call and set a day and time, and you will have a team come by and help you remove any junk you may have. You can sit back and relax while the work is being done for you. The cost for junk removal may vary depending what you are throwing away, but you can call the junk removal company for an estimate.
Junk removal companies may have some limits on what they can or can't take so it is important you speak with the company and let them know what they should expect.
Dumpster Rental.
If you like to do things yourself, with your own time, at your own pace, then renting a dumpster will be the better option for you. The process is very straight forward and easy. You get in contact with a dumpster company by calling them, pick a size for your dumpster, and set up a drop off and pick up date and time. Then, you take your time in throwing anything junk into the dumpster. Once you are done, then the company will come back and pick up the dumpster and haul it away.
Dumpster rentals will come in many sizes, but they are all the same type of dumpster. They use roll off dumpsters, and the come in a 10, 20, 30 or 40 cubic yards. 10 yard dumpsters are good for clean up projects like cleaning out your garage, shed or a couple bedrooms. 40 yard dumpsters are typically used for very large projects, like whole home remodels or demolition jobs. When renting a dumpster makes sense:
You want to take the time in throwing out your items.
You want to save money on labor and do not mind on doing some heavy lifting.
You have close to 10 cubic yards of items to throw out.
There are some limits when it comes to dumpster rentals. Those being weight limits, and the volume limits. You do not want to pass fill lines in a dumpster, as debris may fly out during transport. If weight limits are surpassed, it may cause damage to the truck, and puts the safety of the driver and people on the road at risk. So, it is important to follow the dumpster companies' guidelines so that your dumpster experience will be a good one.
The cost for renting a dumpster or a junk removal service, will be based on many things like your volume, the location, and how much time is needed. If you select a junk removal service, then you may be paying more than a dumpster rental, because you must pay the cost of labor. The cost of junk removal may be cheaper than a dumpster only when you move small items like an appliance or two, but the cheapest option will be to take it to a junk yard yourself.
We can help you find a dumpster company near you, click below.
Find a Dumpster Rental near you.