Requirements for Dumpster Rental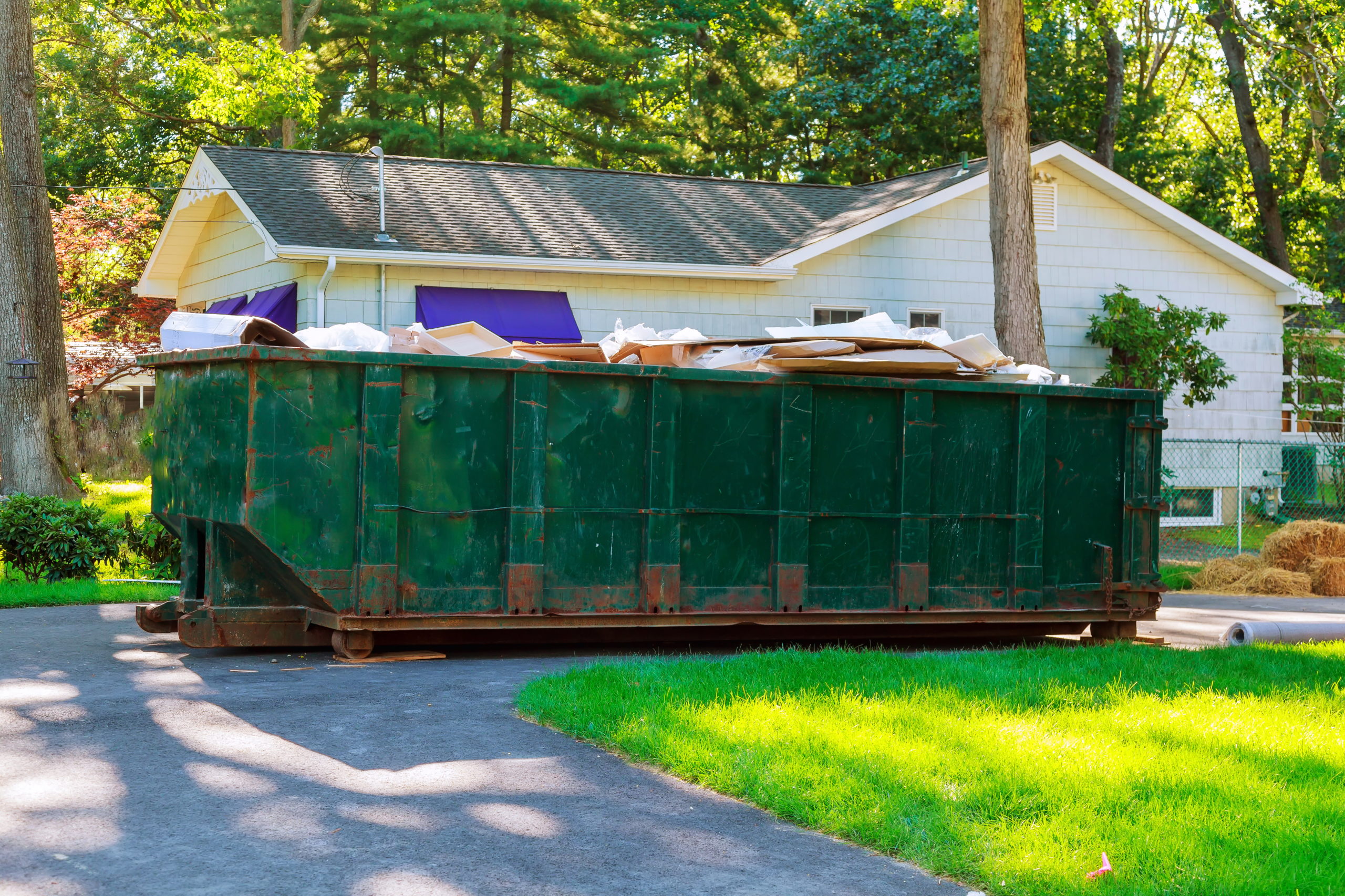 Renting a dumpster for your project needs is a generally simple and straightforward task. You just call the rental company, discuss with them your needs, agree on a rate, and then wait for delivery. This is where most people make the most mistakes. While the process of getting a dumpster is not too hard, it is still an incredibly important and necessary to understand what is required. If you do not do the proper prep work, you risk of wasting time and money. For example, renting a dumpster that is too big for your space can result in project delays as you have to wait for a smaller dumpster and, more than likely, have to pay some sort of extra delivery fee.
Understanding the dumpster rental process makes the delivery of your rental easy, simple, and effective. Read below for more tips to understand what you need for your dumpster rental.
Make sure you have enough space.
Dumpsters vary in size and you should make yourself aware of how much space they take up before renting one. Some common dumpster size estimates include:
10-yard: 14ft L x 7.6ft W
15-yard: 16ft L x <7.6ft W
20 to 40-yard: 22ft L x 7.6ft W x different heights
But the dumpster measurement is not the whole story and a space that is exactly the size of your rental will prove difficult to maneuver around. We recommend using a space that is at least 10 feet wide and making sure that there is ample room for the length of the dumpster.
Having the proper space for your dumpster includes more than just having the room for it. You need to pay attention the possible hazards the terrain can have. The ideal surface is hard and flat like a driveway or street with minimal incline made from concrete, asphalt, or hard-packed dirt. When an ideal surface is not available, we recommend being upfront about it to your dumpster rental service so they can help you find or make the safest place for your rental.
Clearing Obstructions
A dumpster delivery is a big task and will take up a lot of space. Before you get a dumpster, it is best to make sure that the area is clean and clear of debris and obstructions that can prevent a smooth delivery. Some common obstructions include, but are not limited to:
Cars – make sure to move your vehicles clear from the area of delivery. This will smooth out the delivery for the driver as he has less objects to drive around. We also recommend letting your neighbors know about your delivery so that they can move their cars if they wish to.
Other dumpsters or trash cans – Like with cars, make sure these are out of the way to prevent damage to them and your delivery driver.
Kid's toys – For sake of your kids and the driver, we strongly urge you to remove any toys from the drop off space. Small toys can be a blind spot for your delivery driver and leaving in the delivery zone can result in crushed and destroyed items.
Trees and branches – Most delivery trucks stand around 8 feet tall. If you have rented a roll-off dumpster, the delivery truck required for the drop off will need a height clearance of 14 to 18 feet. Ensure that the area for the delivery is clear of these vertical hazards prior to setting your delivery date.
Dumpsters Can Damage
Dumpsters are large metal boxes and, depending on the location of the drop off, can cause some property damage if no precautions are taken. Like earlier, letting your neighbors know about your delivery can give them a chance to move their vehicle's and help you prevent damage to their property. Other than vehicles, dumpsters have also damaged sidewalks, driveways, and streets. You can avoid this by placing wood boards or sheets underneath the dumpster. The wooden surface can absorb most of the weight and even distribute it to protect the material underneath. Wood is cheap but is still an added cost, however, it still a good option for preventing damage. Keep this tip in mind if you are planning to fill the dumpster with heavy materials as the added weight can worsen the chances of damage to property around the dumpster.
Know the Limit and Rules
Every dumpster should have weight limits and capacity information readily available. You can usually find this on the website of the dumpster rental company or through a phone call with the rental company. Knowing the limits and capacities of the rented dumpster will ensure that you get the best dumpster for your needs. Going overweight or over capacity will result in fees and can even lead to the rental company refusing to pick up the dumpster until the problem is resolved. Keep in mind that you will likely pay for the extra days that it will take to fix the issue. On top the dumpster limits, there are also rules and regulations for what kind of wastes can go into a dumpster. Most companies will not let you use their dumpsters for toxic and hazardous
Knowing the date
Although this may seem like common knowledge, there is a lot that can happen between the calling the rental company and your delivery date. When you place your order, make sure to mark on your calendars, set alarms, and whatever else you can to keep the delivery date fresh in your mind. Not being available your delivery appointment or failing to prep the area in time can be costly to your wallet and schedule. Simply being mindful of the delivery date can help you prevent easily avoidable problems.
Set Goals
Prepping for your dumpster delivery includes more than just preparing the space for the dumpster. Most rental companies keep to a strict pick-up and drop-off schedule in order to keep the business flowing and will more than likely charge overage fees if you find yourself behind on your project. We suggest setting goals for clean-up in order to complete the project in time and avoid the possible costs of going past the assigned pick-up date. Also, generally understanding what is going into the dumpster is helpful for keeping your project going smoothly and on time. Missing the pick-up date can leave you with piles of trash and no dumpster or, in the event that you want to extend, missing the pick-up date can lead to extra fees.
Wastes
Make sure you know what you plan to fill the dumpster with and communicate that with your rental company so that they can let you know if anything isn't allowed.
Renting a dumpster is easy but it helps to understand what you need for it beforehand. Prep the space that the dumpster will be going in to prevent property damage and ensure a smooth delivery and pick-up. Research the rules and regulations, as well as, the limits and capacities concerning your rental dumpster in order to avoid delays in pick-up and extra overage fees. With all of this in mind, dumpster rentals are still incredibly convenient for project waste management as long as the necessary steps are taken beforehand.
CLICK HERE to find a dumpster rental near you.